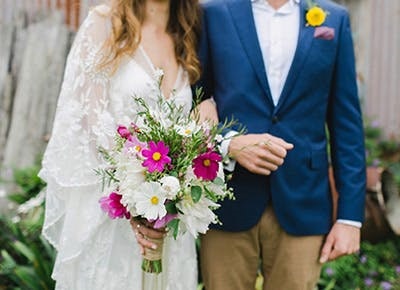 It is quite common for wedding couples to provide the wedding photographer with a checklist on what they are hoping to see on their wedding photographs. If the couple has already booked the wedding photographer, it can be assumed that they trust his skills and experience. That being the case, the wedding photographer certainly does not need any directions. 
Why it is important to trust the wedding photographer
It is very likely that the idea of a wedding photography checklist came from the parents. However, they were married decades ago when there were no digital cameras and documentary-style wedding photography. Documentary-style photography is an unobtrusive way of taking photographs that allow the wedding couple and guests to enjoy themselves. The photographs that were taken record genuine and rare moments while the scene unfolds. 

Wedding photography is no longer about pre-arranged and staged shots. Photographs must be honest and authentic to be meaningful. The viewer must know what is happening at the moment without any explanations. A variety of emotions is captured to make the wedding photographs truly unique. 

Not all wedding photographs posted on Pinterest is achievable. There are many variables like lighting, location, weather, and the venue itself that have to be considered. Most of the wedding photographs in Pinterest are styled shoots where the different variables are controlled. It would be quite tricky for the wedding photographer to control the wedding scenario. 

Checklists put undue pressure on the wedding photographer. He has to capture every moment before, during, and after the wedding ceremony. The couple and guests will be too preoccupied trying to pose for the best shots at the best angles while failing to enjoy the happy moments that make the day unique. 

More time can be spent staging unnatural moments. Wedding photography must be able to capture the variety of emotions throughout the day like the pre-wedding nerves, the joy of being married, and the excitement of the first dance as a couple. 

Wedding couples can make checklists which they can discuss with the photographer. The checklist is important for group photos so that the photographer will know the people that he has to include. The wedding couple can make suggestions on the kind of photos they would like to guide the photographer but not directions on how they will be taken. 
Couples need to work with a wedding photographer that can be trusted. If you're in South East England, we recommend Lovepear.  No matter how much planning and research is undertaken, it is difficult to determine what the wedding will look like until the big day. The key to achieving the best wedding photographs is to choose a wedding photographer wisely. This will allow you to enjoy the special day without being stressed on what images are being captured. 
Related posts