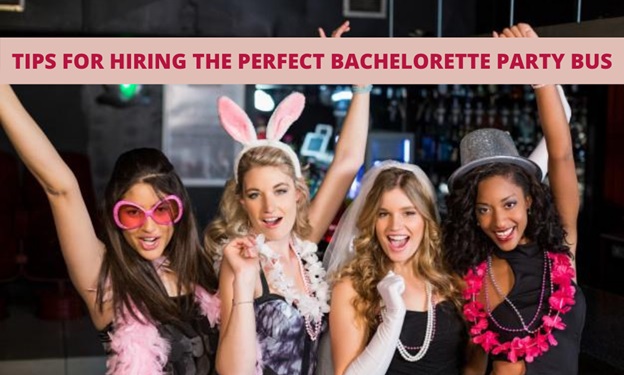 4 Tips for Hiring the Perfect Bachelorette Party Bus
Jerome Yuen, 3 years ago
3 min

read
915
Before your special day, there is one more day that is celebrated, and that is the Bachelorette party. A Bachelorette Party is a party that is given to the would-be bride by her close friends and family before the wedding day. It's a really special day, as the would-be bride gets to celebrate her last day of being single, and everybody wants to enjoy it to the fullest.
Earlier, the bachelorette party used to be held in pubs or homes but now a new trend is on the peak. Nowadays, people prefer to celebrate the Bachelorette party on the run, that's why many are going for a party bus rental to make their bachelorette party more fun.
But things can take the wrong turn if you don't find the perfect Bachelorette party bus for your special day. That's why to help you out in finding the right party bus we have combined some tips which can be of your help.
Make Sure to Hire the Right Party Bus Services ProviderYou can find many party bus services providers in Chicago, but not every provider would be able to fulfill your requirement. You need to find the right party bus service provider for your event, who could help you in organizing your event. Also, make sure that they are reputed, you can check their online reviews and testimonials to see their authenticity and experience. Getting in touch with their previous client can give you a better idea about this customer service.
Inform Them About the Party DetailsTo choose the right rental party bus for your bachelorette party, it's important to tell the party bus services provider you are hiring about the party details. Make sure to tell them about the number of guests who will be boarding the party bus, so that they could choose the party bus accordingly and also do not forget to mention the theme of Bachelorette. It would be great if you could go and check the party bus by yourself before finalizing the rental party bus. Give all the required details to the party bus service provider, so that they could decide on the route and other things.
Don't Wait Too Long to BookIt is important to check many party buses from different providers to know about the costing and other things, but once you have made your mind don't wait too long to book a rental party bus. If you are planning to organize the on-road bachelorette party in the wedding season, make sure to book 1 month prior to the event, so that you don't have to face the prospect of all the party buses being booked.
Drinks and BeveragesIf there is a bachelorette party, drinks will definitely be involved. So, it's important to ask this beforehand about the drinks and snacks if that would be provided by the party bus or you'll have to bring your own. Usually, party bus rental in Chicago does provide drinks but it's always safe to clear all these minor details right in the beginning just to make sure that both the parties are on the same page.
Bachelorette party is a once in a lifetime type of event, that's why everything should be perfect as you cannot afford this beautiful event to be ruined. Just keep the above tips in mind while hiring a party bus services provider in Chicago and you'll be good to go!
Related posts