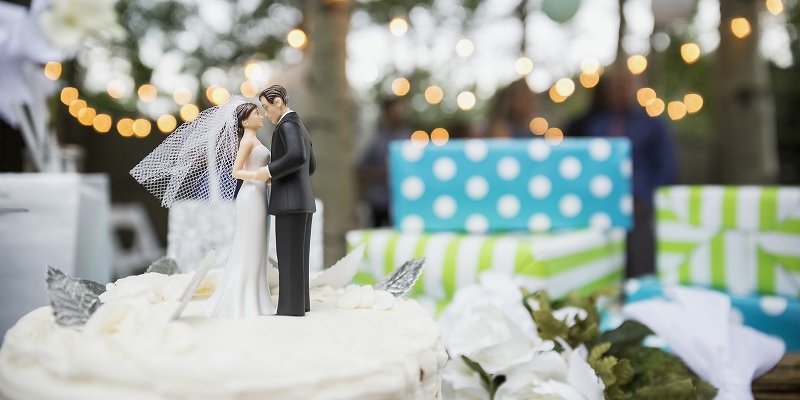 Celebrating Your Big Day The Virtual Way
Dom Croppy, 1 year ago
4 min

read
564
Let's face it – nobody really wants to postpone their big day. The ceremony, the bells, the "I dos" and the wedding gifts are just some aspects of most girl's life long dream. But hundreds of brides have been forced to postpone their weddings in light of the pandemic, which is disappointing. Even worse is when you have to postpone your bachelorette party, which often takes a lot of planning and time to set up in the first place. 
However, you don't necessarily have to postpone a bachelorette party – in fact, there are tons of fun ways to set up a party virtually, without it feeling lame. It may not be the party of the bride's dreams, but given the fact everyone is currently suffering from a lack of socialization, it is a great way to make her feel special and celebrated, even when you can't physically be together. 
Planning The Party
Obviously, you can't get everyone together for a party in person. There's still plenty of fun ideas and ways to come together and celebrate over video chat platforms such as Zoom. Bringing everyone together virtually may not feel quite the same, but it lets you all have fun, be together, and most importantly, remain safe. So, what should you do? 
The first step of any proper bachelorette party is the bachelorette party shirts. After all, you were all going to wear them as you bar hopped (or whatever your original plan was) anyway, right? Having the entire crew wear their bachelorette party shirts will make it really feel like the experience is happening, and definitely help bring a smile to the bride's face. And, of course, the bridesmaids will have their bridesmaid shirts – it's a great way for them to stand out and makes the bride feel like her friends have her back. 
From there, it's all about what you do. below are some great ideas on how to make a virtual party feel absolutely magical. 
Mail in the Bachelorette Party Gifts
Most parties have a small set of gifts – the bridesmaids can see to it that each of the virtual attendees gets their gifts by mail, and the bride gets her bachelorette party gifts by mail as well. You can have an opening party through the online platform you choose, where she gets to go through everything everyone bought her. 
Plus, with some gifts, you can make it a game. One of the most traditional gift games at bachelorette parties is the panty game. Each attendee presents the bride with a pair of lingerie anonymously, and the bride opens them and has to guess who sent her what. This is a game that can definitely be played over Zoom from afar and guarantees a fun time for everyone involved. 
And, if the wedding has been postponed or an attendee can't come anymore, you can always give your wedding gift at the same time. It's two birds with one stone that way. 
Drink Together
Alcohol is almost always an integral part of any bachelorette party, so you should all drink together. Beforehand, let everyone know what kind of alcohol you're going to be drinking, and everyone can pour a glass at the same time. Then, you'll toast the bride, maybe each individually sharing a specific story about a time or memory they had with her. It's a great way to bond and make the bride feel special. 
Play Party Games
There are plenty of party games that can be played virtually – and Zoom is a great platform for them. Pick a game based off of what the bride (and the crowd) is interested in, and have fun. It helps keep everyone involved and laughing. 
It Doesn't Have to be Lame
Ultimately, it's sad when you have to cancel a celebration like this. Which is why planning a virtual party, and making it special for the bride, can be extremely important. It's not hard for everyone to get together and make the bride feel celebrated. Shirts, gifts, drinks, and plenty of games can make a world of difference for the bride. Getting together with friends, even virtually, is much better than feeling alone. 
And, since many brides are upset about having to reschedule or limit their wedding, it's a great way to get all the potential guests involved. Make the bride feel special and plan a fun virtual bachelorette party. 
Related posts