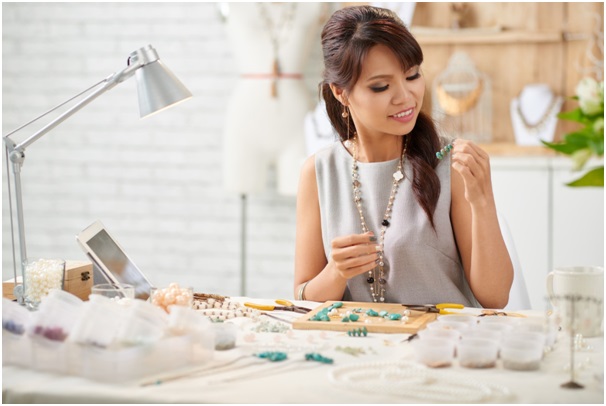 A Quick Guide to Buying Wholesale Jewelry
Penny feris, 11 months ago
3 min

read
522
So, you've decided you want to resell wholesale jewelry, but you don't know where to begin. Don't worry because we're here to help.
Reselling wholesale jewelry can be a lucrative business, but it can also be a quick way to lose a lot of money. You could be duped by a shady supplier, buy too much supplier, and make many other costly mistakes if you're not careful.
We want you to be informed consumers and successful small business owners.
That's why in this article, we give you some quick tips on how to buy wholesale jewelry so you can avoid losing money and start a profitable jewelry resale business. So read on!
Find a Wholesale Jewelry Seller
When you buy jewelry wholesale, you want to make sure you are buying from a quality seller. You wouldn't want to resell low-grade jewelry to your customers, so why purchase low-grade jewelry wholesale from a supplier? Always vet who you are buying jewelry wholesale from.
If you're looking for a supplier that sells the best wholesale jewelry, then look no further than WholesaleSparkle.com. Wholesale Sparkle provides top-of-the-line jewelry at the best wholesale prices for its customers and carries a large selection of styles. They even have wholesale jewelry for sale, making Wholesale Sparkle an excellent choice for any first-time buyer's looking to save money.
Don't Make a Big First Time Purchase
Take caution when you purchase jewelry wholesale from a new supplier. No one wants to spend $100+ on multiples of a wholesale product they don't like. Even if a product looks good in photos doesn't mean it'll look good in person.
Make your first purchase in small quantities. When you know you're satisfied with the product, then you can start making larger orders.
Price Your Wholesale Jewelry for Resale
Even before you buy a style of jewelry wholesale, you want to have a general idea of what you'll sell it for. Reselling wholesale jewelry is a business, and you want to make a profit.
The keystone pricing model is a good rule of thumb to follow when pricing jewelry for resale. According to this pricing model, you sell a product for twice the amount you paid for it from your vendor or wholesale supplier.
The keystone pricing model is just one way you can price your wholesale jewelry for reselling and may not be the best method to use if you're trying to stay competitive with other jewelry businesses. The key is finding a price point that makes you a profit and is affordable for your customers.
You're Ready To Start Reselling
Congrats! Now that you've read these tips on buying wholesale jewelry, you're ready to start your resale business.
While Doux Marriage is primarily a wedding blog, we regularly post family, fashion, and beauty content. So whether you're looking for wedding planning tips or want to read up on the latest fashion trends, Doux Marriage has you covered. Browse our archives to discover more helpful content.
Related posts