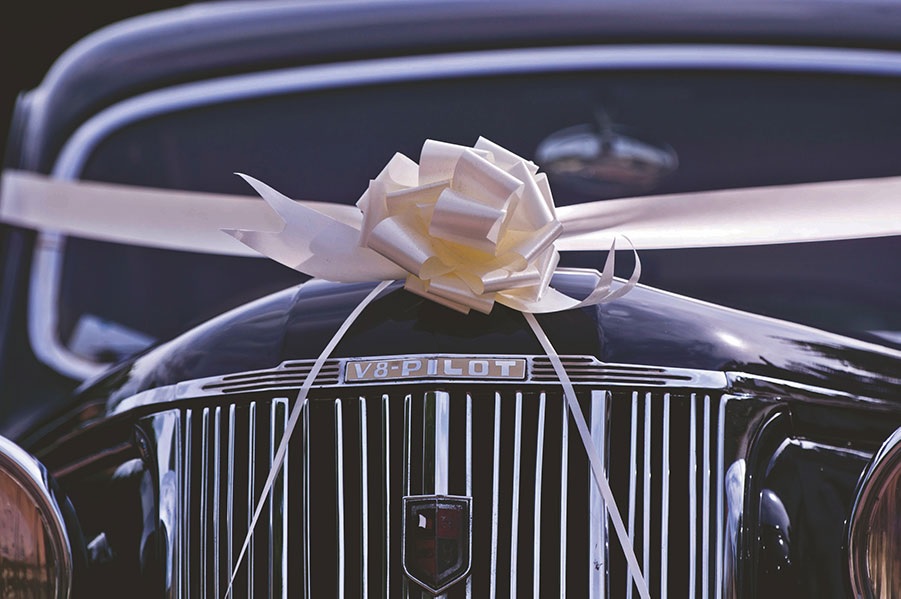 Best Ways to Decorate Wedding Limousines
Dom Croppy, 7 months ago
0
3 min

read
317
Your wedding day is one of the most important events in your life. It is a celebration of love and partnership, and you will want to celebrate it in the best possible way.
So, after months of planning, your big day is finally here. All eyes are on you and your spouse.   A lot of things will happen on your big day, and the ceremony will most likely end with a passionate kiss and sappy speeches from the guests.
However, that is not where things end. All eyes will be on you and your partner as you walk from the aisle to your wedding limousine. This might also be the first time the two of you will be alone. 
So, make sure you get away in style with these simple wedding limousine decoration tips.
Flowers have always been an incredible way of decorating wedding limousines, but with the right flowers and some creativeness, you can come up with something unique. 
Try creating a beautiful floral banner to drape across the back of the limousine or form a heart-shaped wreath to attach to the front part of the limo.
If you want to be more creative, feel free to attach individual flowers to the limo to create an impressive pattern effect. To achieve the best results, consider using silk flowers because they will hold better during the ride.
First, before you start decorating your rented limo this way, be sure to speak to the wedding limousine service in Montreal to ensure the company is okay with it. Once you get a go-ahead to decorate with paint, Consider using temporary window paint to spruce up the car. 
You can write fun messages in strategic parts of the limo, such as the windows. Consider simple texts such as "Just Married" or "Newly Wedded." You can also paint a fun message across the back, so everyone knows why you are getting that VIP treatment in a limo. 
Painting fun messages on your wedding limousine is also a fun way of expressing your gratitude to those who attended your ceremony.
You can never go wrong with stringing cans at the back of your wedding limo since it is an adored tradition in some parts of the country. 
If you want to modify things a little bit and give your car some class, consider decorating the cans beautifully or use other appropriate "noisy" objects. Wind chimes or any other metallic object will work perfectly. 
Take time to think of something unique that will announce your presence wherever you pass.
You can also spicy up your wedding limo by adding some colorful balloons to the front and exterior parts of the car. Keep in mind that nothing announces a big celebration than a few colorful balloons. 
Most likely, your wedding limousine will come in a single standard shade. To add some life and taste to it, you might be forced to take things into your own hands and modify your wedding car's appearance to match your wedding style and theme.  
Apart from the front and rear parts, you can also attach some balloons on the antennas and door handles.
Related posts