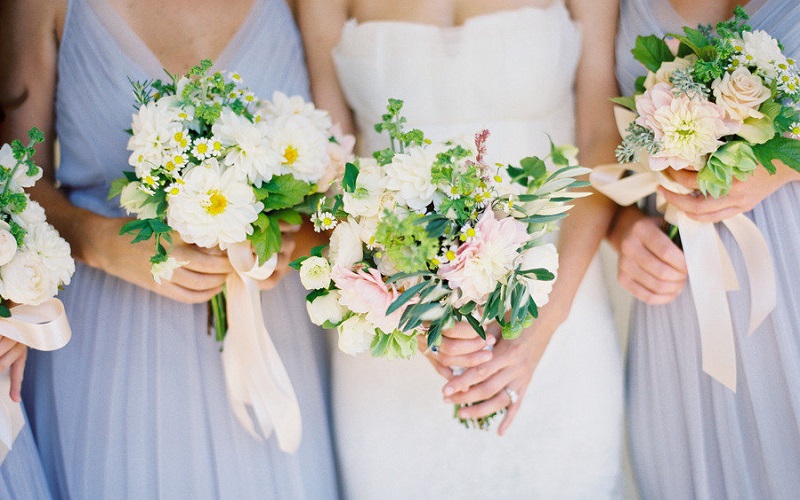 What to Look for When Choosing Wedding Flowers
Dom Croppy, 2 years ago
3 min

read
1011
There are a lot of details around weddings – who to invite, where it is held, how big you want it to be, who is officiating. But, one detail that is often forgotten is around the décor; specifically, the flowers. From floral arrangements to bouquets, there are a lot of decisions to be made when you're choosing wedding flowers for Montville celebrations. What sorts of things do you need to keep in mind? Let's take a look.
First, you need to be sure that you put a budget in place for flowers. Wedding flowers in Maleny can get pricey really quickly, so you want to have a hard cap in order to prevent overspending. Be reasonable about your budget, too – do a little bit of research ahead of time to see what local costs typically are. Consider what sorts of things you want for your wedding, and then put together some realistic numbers based on the information that you find about them.
Another consideration is where your flowers will be. Will your bridesmaids each have a bouquet? What about the bouquet for the bride? Have you considered things like boutonnieres for the groom and their groomsmen? Or corsages for the moms? And what about your reception? These are all things you want to discuss while you're putting together a plan for the floral arrangements at your wedding. They add up really quickly, so be aware of that!
You want to be sure that you know about your wedding colours and/or theme before you start shopping around as well. Flowers come in a wide array of colours; plus, if you have a super specific colour that you want to use, white flowers can typically be dyed with ease. You also want flowers that go well with your theme, as well. Roses may be out of place if you're considering a "rural" theme, so you may want to go with sunflowers, Dahlias, and/or wattle flowers instead. It's all up to you and your florist.
When it comes to a florist, you want to get your wedding flowers for Maleny weddingsfrom a florist that really knows the ins and outs of floral design. Florists like Bloom & Bush spend a lot of time honing their craft in order to ensure that their customers get the best options for their wedding. They may also have ideas for your floral arrangements and needs that you may not have even considered during the budget process. Shop around and talk to different florists and see what they offer before you go ahead and make a final decision about your floral arrangements.
There are a lot of different options out there when you're looking at which wedding flowers for Montville celebrations that you'd like to get. Find the flowers that you like the best and that are really going to bring your personality to the wedding experience. In the long run, you'll be happier with the results that you get for your efforts.
Related posts