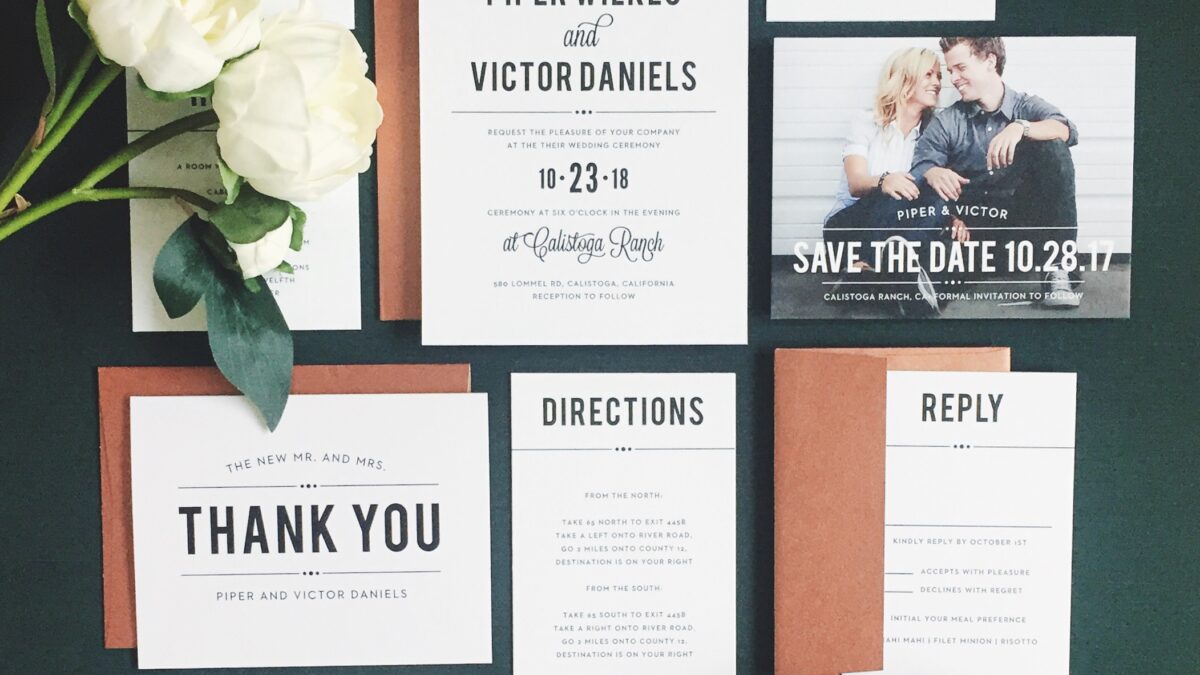 Finding The Perfect Wedding Card
admin, 2 years ago
3 min

read
506
One of the top priorities on your checklist is wedding invitations. It is indeed these little boxes that will allow you to share the good news with those around you and ensure that your loved ones will be present on the day of the event. So how do you choose your wedding invitations? What are the parameters to take into account?
The Shape
An invitation card is first and foremost a format if you are planning a rather classic wedding, turn to traditional aesthetics, the rectangular cardboard being the reference. The square format is also very frequently used, you can't go wrong. You bet on an original wedding theme? In this case, do not hesitate to turn to more original shapes such as a circle, a rhombus, a heart or even a casserole dish. Followers of trends, fall for the pop-up format, a relief illustration hidden inside your invitation cards.
The Color
As you will have understood, your choices in terms of invitations must reflect the style of your event. This is all the more true when deciding on the colors that will enhance your boxes. Obviously choose them in harmony with the tones of your decoration for maximum consistency between stationery and ornaments. To give you some pointers, classic invitations are most often in the form of a white wedding card written in black, blue or why not in green, all accompanied by discreet decorations. A rustic wedding invitation can be declined in shades of beiges, browns and greens, colors evoking the countryside.
The Illustrations
Choose illustrations that reflect your style and personality for a classic spirit, simple volutes or sober foliage. For a country atmosphere, small birds, watercolor flowers, a tree, lace. For a vintage look, portraits of you so photo booth, a Polaroid imitation, a map of the old sepia world, etc.
The Text
Whatever style of invitation you choose, you will of course be able to personalize your wedding invitation text. On the other hand, the shape and the illustrations selected will leave you more or less room to express yourself.
In this regard, do not hesitate to use the front and back of your box to give all your information. You can also decide to add a small additional card to indicate the itinerary, accommodation possibilities, details of the brunch the next day, etc. We can still slip a reply card into the envelope. You can save the date wedding invitations easily now.
A word of advice: write up all the information you want to pass on to your loved ones in advance to assess the space you will need on your boxes. From invitations to the wedding menu, make sure that the different elements of your big day are in harmony. For example, remind invitations by choosing a similar aesthetic for place cards.
Related posts