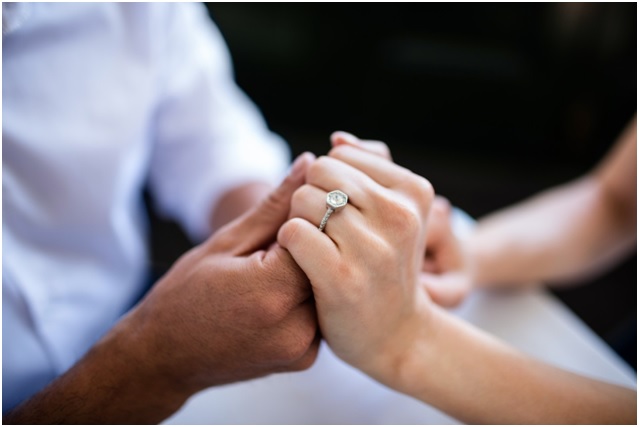 How to Choose Between the Different Types of Engagement Rings
Penny feris, 2 years ago
3 min

read
590
If you're like most people on the verge of tying the knot, you probably think of your engagement ring as a serious investment. Research shows that the average engagement ring will set a couple back by $5,500! At this price point, you won't want to settle for an engagement ring that's less than perfect.
But with countless options in terms of style and design, it can feel impossible to narrow down your list to find the right ring. How do you navigate so many different types of engagement rings?
You're in luck: we've put together a quick guide to the three most crucial factors of any engagement ring. Here's what you should know in order to find a piece you'll love for years to come.
Stone Types
When it comes to different types of engagement rings for women, most people's thoughts first jump to the stone itself, so let's start there.
First, consider the type of stone. Diamonds are, of course, the most popular type of engagement ring stone available—but they're far from the only option.
Emeralds and rubies are common as well, as are sapphires, opals, and a huge variety of semi-precious and precious stones. Some engagement rings even boast multiple stone types for a gorgeous multicolored effect.
Next, you'll need to consider the shape in conjunction with the style of your ring and the size of the fingers. Common engagement ring shapes include round, cushion, princess, and oval cuts.
Metal Types
The type of metal in an engagement ring matters, and not just in terms of color preferences. You'll want to choose a tarnish- and allergy-free metal that works for daily wear.
The majority of today's engagement rings come in gold or platinum options, though it's also common to find silver, white gold, or rose gold engagement rings as well. Many engagement rings also mix and match metals for a unique aesthetic!
Style Types
Last, but certainly not least, it's important to put it all together and consider the overall style and setting of the engagement ring.
Solitaire engagement rings, or a ring with a single gemstone, is a timeless option that's well-loved for good reason. It's also one of the easiest types of vintage engagement rings to find if you prefer a dash of history in your jewelry! This option comes with popular customizations and alterations, such as halo rings.
If you'd like to venture into more unique territory, you'll find that the range of engagement ring styles is endless. From simple three-stone rings to glittering marquise rings to stunning tension rings, it's possible to customize your jewelry in any way you like. Take a peek at the styles available from any major company, like the jewelry by Naya Young, and you'll find countless unique and elegant aesthetics to match any wearer's tastes.
Reconsider the Different Types of Engagement Rings
Instead of letting your head spin over the endless varieties, it's often helpful for spouses-to-be to consider rings according to the three main factors above: stone, metal, and style. Considering each factor one by one can help you narrow down your options to find a unique ring that symbolizes your journey to perfection!
Want more guides to help you prepare for your big day and beyond? Be sure to check out our other posts for additional insights.
Related posts