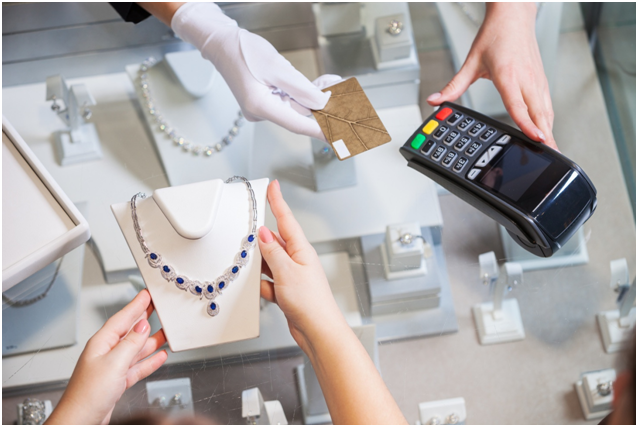 How to Choose the Right Jewellery Gift for Your Loved One
Torry Gown, 2 years ago
8 min

read
1199
Are you in the market for a jewellery gift for a loved one? If you are, you shouldn't have any trouble tracking down some great jewellery gift ideas.
The jewellery industry is well on its way to being worth more than $500 billion. As a result, you can find your fair share of jewellery gifts online and in stores.
Whether you're looking for a jewellery gift for a girlfriend, boyfriend, spouse, sibling, or someone else, you should be able to find something that they'll love. You just need to make it your mission to locate the best jewellery gift for them based on their specific taste.
Do you need some help finding the right jewellery gift for a loved one? Today, we're going to provide you with some tips that should make it easy for you to get the job done.
Continue reading to learn how to choose the right jewellery gift for someone special.
Begin by Taking a Look at the Jewellery Your Loved One Typically Wears
If you're going to buy a jewellery gift for a loved one, the first thing you should do is take a look at what kind of jewelry they wear on a regular basis. It should help you to narrow down your options when you begin shopping for jewellery gift sets.
You might notice that your loved one seems to enjoy wearing a lot of gold jewellery. Or you might notice that they're the type of person who really likes silver jewellery.
Whatever the case may be, you should be able to ascertain what kind of jewellery they like the most simply by seeing what they wear. It'll give you a good general idea of what you should shop for.
See If You Can Figure Out Which Kinds of Jewellery Your Loved One Doesn't Own
In addition to taking a closer look at what kind of jewellery your loved one wears, you should also see if you can figure out what kind of jewelry they don't already have. The last thing you want to do is buy them, say, a gold necklace when they clearly already have 25 of them that they were around day in and day out.
You should monitor what kind of jewellery your loved one wears so that you can see what they don't appear to have. If you notice that they don't wear a bracelet or a watch very often, that could give you an indication of what they don't have in their jewellery collection just yet.
Shop Around for Some Jewellery That You Think Your Loved One Might Like
Once you've spent some time evaluating your loved one's jewellery collection, you should have a pretty good idea of what you want to buy them. It'll officially be time to start shopping around for it.
The good news for you is that there are so many places that you can shop for it. There are going to be tens of thousands of jewellery stores for you to pick from.
This includes both brick-and-mortar jewellery stores and online jewellery stores that sell their products exclusively through the World Wide Web. You should use both of these options to shop for the jewellery that you want to buy for your loved one.
Regardless of which option you choose in the end, you want to be sure that you shop for jewellery at a store that you know you can trust. They should have a wealth of experience in the jewellery industry and a reputation for selling only the very best jewellery in the business.
Search for High-Quality Jewellery That Is Going to Stand the Test of Time
If you're going to purchase jewellery for a loved one, you don't want to have that jewellery break on them the first time they wear it. You also don't want to force them to have to get into the habit of repairing the jewellery every so often.
The jewellery that you buy for your loved one should be high-quality enough to stand the test of time. In a perfect world, it should last them pretty much forever without causing any problems for them.
This is a big part of the reason why you want to shop for jewellery through a store that has a good reputation. They're going to be able to supply you with jewellery that's going to last.
Visit DreamlandJewelry.com to see some of the best jewellery that money can buy.
Consider Having Jewellery Customized Specifically for Your Loved One
Do you want to make the jewellery gift that you give to someone extra special? Then outside of picking out high-quality jewelry for them, you should also mull over the idea of having the jewellery customized.
How can you do this? Well, more often than not, you're going to be able to engrave something on a piece of jewellery that you purchase for a loved one. You could put their name on it, both of your names, or whatever else you might like.
By doing this, you'll show that you put a lot of time and thought into buying jewellery for them. You'll also give the jewellery some sentimental value that it wouldn't have otherwise.
Your jewellery store should be able to give you some ideas on how to customize a piece of jewellery in the best way. They should also be able to handle the customization process so that your jewellery gift turns out exactly the way you want it.
Compare the Costs of Jewellery at Different Brick-and-Mortar and Online Stores
Buying a jewellery gift is going to call for you to make an investment. You're going to need to be prepared to spend some cash on a piece of high-quality jewellery.
But that doesn't mean that buying a jewellery gift has to break the bank! You should be able to shop around for something that's going to fit into your price range.
You should also be able to compare the costs of jewellery at different brick-and-mortar and online stores so that you're able to get yourself the best deal on it. Don't be afraid to spend at least a few days shopping around for jewellery so that you don't spend any more money than you have to on a gift.
Make Sure a Store Offers a Generous Return Policy on Jewellery
There is a chance that you might have to return the jewellery gift that you buy for a loved one. You may need to return it if:
Your loved one is allergic to the type of metal that was used to make the jewellery
Your loved one already has the jewellery
Your loved one just isn't a big fan of the jewellery
In the event that your loved one needs to return your jewellery gift for any reason, you should make sure that it's not going to be a huge hassle for them to do it. The jewellery store that you bought it from should have a generous return policy in place.
You should always ask a jewellery store what their return policy is before buying anything from them. It could help you avoid encountering a huge headache later on.
Come Up With the Best Way to Give Your Loved One a Jewellery Gift
When you reach this point in the process, you'll have a jewellery gift for your loved one in hand. The only thing left to do will be to give it to them.
You should try to come up with some kind of clever way to give them the jewellery gift that you've purchased. You should wrap it up real nice and then make the gift a big surprise so that they absolutely love everything about it.
Some people will make their loved ones go on scavenger hunts to find jewellery gifts. Others will present their loved ones with jewellery gifts in front of other family members and friends.
You're more than welcome to take whichever approach you would like to giving someone a jewellery gift. But you should try to come up with something that will make your presentation of the gift memorable.
Start Shopping for the Perfect Jewellery Gift for a Loved One Today
Buying a jewellery gift can be simple in some cases. If your loved one has been hinting at a particular piece of jewellery that they want, that'll give you all the information you'll need to buy it for them.
But in other instances, it's not quite as easy to pick out the perfect jewellery gift. You should use the blueprint that we've laid out here to do it. It should help you inch your way closer to buying a great jewellery gift for someone who has played a very special part in your life.
Would you like to get your hands on more tips that will help you pick out a great jewellery gift? Look for them by browsing through the other informative articles found on our blog.
Related posts