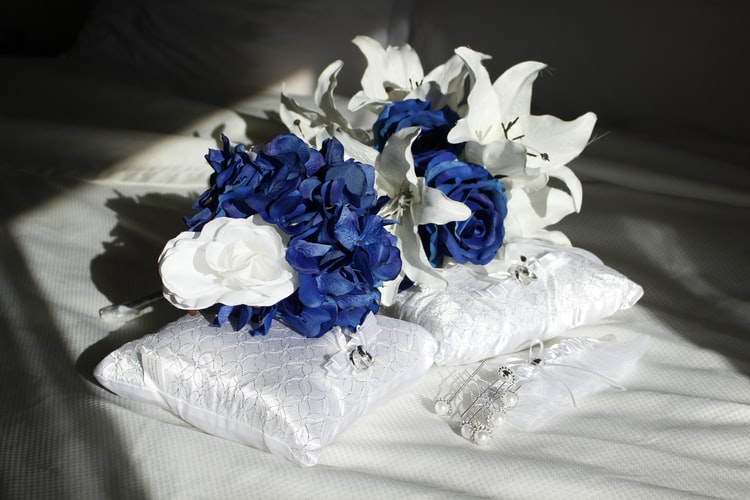 The idea of having ring bearers deliver your wedding rings is adorable. A wedding tradition such as this one will not only make your day unique and special but it will also give the little ones a chance to enjoy themselves and take part in your wedding.
Now it's known that the ring bearer pillow has always been used to deliver the bride and groom's wedding rings for quite some time now. New alternatives have however set in and many people are willing to try. Instead of using the good old pillow tradition, swap in for other interesting ring bearer ideas. These ideas will have your guests saying all the cutest nicest words in the book.
Currently holding signs is one of the most trending ring bearer ideas. Your little boy can carry the ring bearer sign down the aisle with phrases that sound something like, "here comes the bride" or maybe "wait until you see the bride!" a lot of these signs can be bought around town or if you like DIY one yourself using paint, stencil, and stamps. This alternative is very affordable and easy to do without having to break the bank.
A piece of an old wedding dress
Ask your grandmother or mother for their wedding dresses and see if they don't mind you using a small piece of fabric from it to carry your wedding bands. They will feel happy that you're incorporating a piece of their wedding into yours. An idea like this one is simple but yet so meaningful and thoughtful.
When counting members of the family, your pet probably comes in somewhere at number three or four depending on how many you are. And since your entire family is going to be part of the wedding, the pet might as well have a role to play. Pets can participate by attaching something to their collar say, a small box containing the rings you bought from the wedding rings Dublin website, or even a signature saying, "Has anyone seen the rings?" this idea will definitely wow your guests when they see a cute little puppy walking down the aisle with the wedding rings.
Use your favorite book/novel
For the couple that loves literature, you'd want to incorporate your love for books into your wedding. Make this unique by attaching the wedding rings to a string and then use it to tie around your favorite book. Pick a book that you and your partner love. This will be a romantic way to use something you both love to deliver symbols of love that will keep the two of you together forever.
The little boy can arrive in style
Little children are all about fun and games; you don't want those throwing tantrums on your wedding day or moving the opposite direction when they should be walking down the aisle. Incorporate the idea of having him drive himself in his toy car down the aisle. This will make him much more comfortable and be able to deliver the rings. At the back of his cute little car, you can attach a sign saying something like "the wait until you see the bride."
Alternatively, he could arrive as his best superhero character say, superman, batman, or Spiderman. Sometimes little boys can't wear suits for long hours they'll start to feel uncomfortable and end up taking them off. Being dressed in a superhero suit as he delivers the wedding rings will make him feel like an actual superhero saving the day. It's also a fun way to surprise the guests.
A ring bearer dish is designed for you and your partner. It's made by the couple during ceramics classes to make their bond grow stronger. The dish can have the couple's initials and colors that will be used for the wedding, making it special. It can be used on the wedding day to hold the rings and also continue using it to store their other jewelry. It becomes more of a trinket dish.
Steer away from tradition; you can have two mini-ring bearers for your big day. Seeing two young boys, or your little boy and his sister walk down the aisle with a signpost is adorable. Have one of the little ones carry a sign saying, "here comes the bride."
Borrow from the green environment
Green leaves and flowers shouldn't just be for the bouquets of the bride and bride maids or the corsages that the groom and his men will wear. You can also use greenery from olive branches, baby's breath, and Mongolian leaves. Once you have them, create a hoop using the leaves and branches you collected. Ensure that it's firm and can break. You can then attach the wedding rings to an open branch and have someone walk with them down the aisle.
Have them wear ring security t-shirts
Use your wedding shopping opportunity to buy wedding rings and also a ring security t-shirt for the ring bearer. These t-shirts are available in mostly the colors white and black with the words written on them "ring security". They work best for the more casual weddings where the little one can wear them and walk down the aisle.
For the couple that doesn't have time to think through ring bearer ideas, it's also fine. There's no need to overthink your wedding and end up doing things you don't like. If one of your family members wants to be a ring bearer allow them to. They only have to get dressed up and be able to deliver the rings.
Last words…….
And those are some of the best ring bearer ideas you can try out for your wedding day. Whether you decide to go kid-free or maybe have your dog carry the rings on his collar, it's up to you to decide. Also, no rule says you can't stick to the old tradition and use small little pillows. They, too are great and will make your wedding day memorable.
Related posts