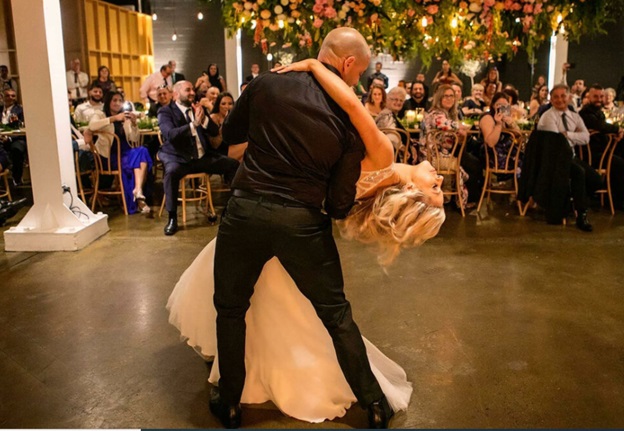 Top 5 Dos for Your First Wedding Dance Lessons
Clare Louise, 2 years ago
4 min

read
668
Before we get off on the wrong foot (see what we did there, if not, you'll catch up in a bit), congratulations, you're getting married after all! This is a big day and you need to have everything perfect and running smoothly. You might not be a Dancing With The Stars candidate, but getting wedding dance lessons in Brisbane is one of the best things you can do. For all your wedding dance needs, check out these important do's and don'ts you need to keep in mind.
We're going to kick this one off with all the positives.
Do #1: Find our prices and compare dance lesson instructors in\ Brisbane
There are plenty of wedding dance studios in Brisbane offering an array of bridal and wedding packages, most with attractive discounts compared to other private dance lesson packages. It is important that you do your homework; look at reviews from their previous clients, ask for referrals from friends, family, and couples who've taken up wedding dance lessons, but most importantly, sign up for a class (without mentioning your interest in wedding dance lessons)! There are studios that offer "free trial" lessons when touring the studio. This is great because you get to meet different instructors and get a front row seat to instructional styled dancing at the studio.
Do #2: Now tell your prospective instructor about booking a wedding dance lesson
Wedding clients often get special treatment from dance studios in Brisbane, and as such, they get different bookings from other private appointments. If you're a new client, make sure that you tell them that you're looking for a First Dance lesson for your wedding, so that your instructor knows what your booking is for.
Do #3: Voice out your expectations for the dance, whether with your spouse, child, parent or friend
Choreography needs to be prepared, so it is important that you notify your instructor about your expectations and who the dance will be with. The same way you wouldn't walk into a menu tasting or dress fitting without a plan, it is important to at least have a rough idea of what you're looking for in your first dance. Expect questions about your chosen venue, your dress and that of your partner, the theme, music selection, and the layout of your reception or area the dance will take place. Additionally, they may ask about the song choice, length of the song, the entrance and exit, and your vision of the dance.
Do #4: Spark up the positivity
It's no secret that weddings are stressful, and at times, planning one can get overwhelming even for the pros. Learning your wedding dance can be daunting, so it is important to come into your lesson with a positive attitude. Tell yourself that you're going to conquer this and it might just improve the experience, even make it a fun one. The perfect instructor will have an encouraging outlook to the process, and will guide you through the toughest days and ultimately make it a pleasant experience. Remember that it is up to you to make the whole process as comfortable as possible and not just another tick off your to-do list.
Do #5: Plan ahead
This is your first dance, treat it the same way you would with everything else like your cake planning, flower arrangements, DJ selection and venue booking. Schedule your dance lessons 3 months in advance. If you're looking for a Dancing With The Stars dance, or an intricate group number, squeeze in the lessons once or twice a week for at least 6 months prior to the big day. Just ensure that everything is planned out like you would with everything else. Take into account your dancing ability and that of your partner, and that you won't be a dancing star overnight. Also, include your wedding dance lessons in your budget and prioritise it like you would everything else.
You don't have to be scared off by the word choreography. It's all just placing steps and patterns together in a particular order, then, it's all about learning and practicing the dance consistently.
If you're looking for wedding dance lessons in Brisbane, there's no better place to get your groove on than at My Bridal Center. We are experts at all things wedding and we're ready to help you with your dancing needs. Get in touch with us!
Related posts