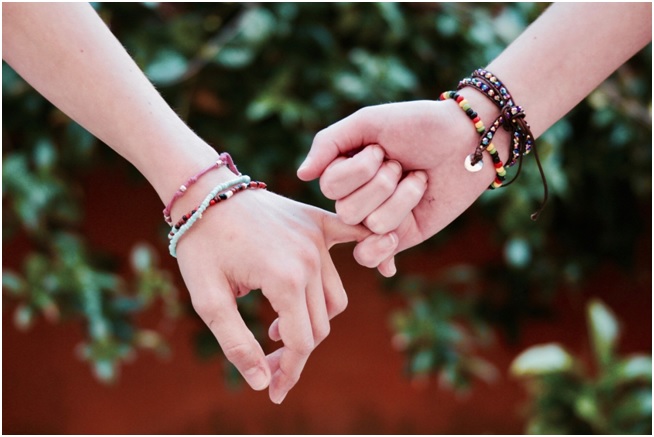 Why Pinky Rings Are So Stylish
Clare Louise, 2 years ago
3 min

read
1162
Ever since ancient Egypt, we've been adorning ourselves with jewelry. In particular, we've worn rings to not only look good, but to also communicate our social and marital statuses. Even to this day, we use rings to signify our relationship status, and our social statuses to some extent!
Of course, you might just wear jewelry for the fun of it. For example, pinky rings are totally in fashion now, so you might want to get in on them!
Are you curious about why pinky rings are all the rage nowadays? Then keep reading to find out!
It Has History
You might think that this type of jewelry is for women, but think again! Men's pinky rings are actually quite stylish nowadays and in the past. In fact, even Prince Charles wears one!
Banish all thoughts of sleek, feminine-looking pieces and think of the complete opposite. There are plenty of more masculine-looking pinky rings that have thick bands and big center stones.
Historically, men would mostly wear rings on their pinky fingers in 18th century England. And in Victorian times, both men and women would wear pinky rings to signify that they didn't want to get married. Later on, men started wearing both their wedding and signet rings on their pinky fingers.
They're Not Just for Men
While pinky rings were mostly worn by men in recent history, women did wear them as well in the Victorian era. There are plenty of designers who now make pinky rings for women, and they're super cute!
For example, you can wear a diamond pinky ring that's chunky but still very feminine. It can be a great statement piece for multiple outfits!
It's an Unconventional Look
Think about where you usually wear your rings. Most likely, you put them on your pointer or middle fingers, maybe your thumb if you're feeling adventurous.
But when have you really worn rings on your pinky? Probably never!
Pinky rings are stylish now simply because they offer an unconventional look that can make you stand out from the crowd.
It's More Comfortable
For most daily tasks, you mostly use any finger but your pinky one. If you like to wear jewelry but always found yourself annoyed with rings, pinky rings are an excellent alternative!
This type of jewelry allows you to dress up your fingers without compromising on comfort and convenience. You'll be able to do things like prep food or do arts and crafts without your ring getting in the way.
Get a Few Pinky Rings for Yourself
As you can see, pinky rings are very stylish for both women and men. So if you consider yourself a fashionista, you can't miss out on this trend. Grab a few pieces to adorn your fingers and you'll be stunned at just how good you look!
To get more fashion tips, check out our other blog articles!
Related posts