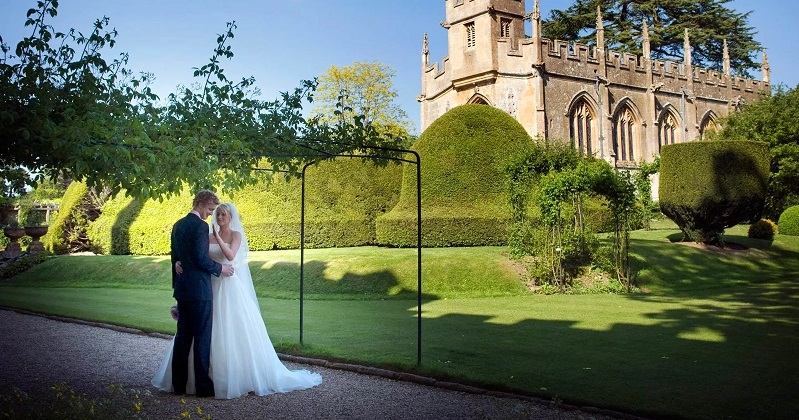 7 ways to add some Irish flair to your wedding
admin, 3 years ago
3 min

read
1799
Whether you've got Irish blood or you're obsessed with the country, there are lots of ways to add some Irish flair to your wedding day. Below, we've rounded up seven of the best…
Traditional jewelry
As well as buying some Claddagh rings and horseshoe-inspired jewelry to give the bride and groom some good luck on their wedding day, there are lots of ways to incorporate traditional Irish pastimes into your wedding. Celtic cross jewelry, for example, is a common Christian symbol and a necklace or bracelet can finish off your outfit and even bring you closer to God.
Dates
Many years ago, Irish couples were told they should not marry between the months of May and August, as this was the busiest time in the lives of locals. The old saying says: "Marry in the month of May, you will surely rue the day; Marry when June roses blow, over land and sea you'll go; They who in July do wed, must labor always for their bread; Whoever wed in August be, many a change are sure to see." That's the summer wedding canceled, then!
Handfasting
Another ancient tradition that you can incorporate into your wedding day is a handfasting ceremony, where the bride and groom are tied together to symbolize the coming together of two families. It's where the phrase "tying the knot" comes from, and though it's certainly not as popular today as it was many years ago, it's an easy way to pay tribute to Ireland on your wedding day, and demonstrate to guests just how much you love your bride or groom to be.
Hospitality
Let's conform to the stereotypes: whether you're hosting a pre-wedding celebration or you are planning a buffet-style meal, make sure you've got some potato soup on the go, some corned beef, and of course some Bailey's Irish Cream and Guinness to wash it down. Irish wedding menus often contain lots of pork, cheese souffle, and even shrimp deviled eggs.
Flowers
The chances are that you've already thought about your floral display, but why not add in some traditional Irish wildflowers to pay tribute to the country you come from? English lavender is another popular flower to add to your bouquet or to use as table decorations, and you can never go too far wrong with the Bells of Ireland (also known as moluccella laevis), a foliage plant that can add some color and fresh apple-green bells to your existing displays.
Color
A quick word on color. Though you'd imagine that green is the most popular color at weddings in Ireland, blue is actually the color of choice for brides, as it's thought to bring good luck to a bride on her wedding day. If you're not in the mood for a blue color scheme and don't want to put your bridesmaids in blue dresses, follow the "something old, something new, something borrowed, something blue" tradition and add a blue garter to your leg. And for grooms, consider donning a traditional green and yellow kilt; smart and sophisticated.
Honeymoon
There's no better way to round off a wedding day than an overseas honeymoon, and if you're trying to keep it Irish, heading to the Emerald Isles makes sense. In fact, honeymoon means "the month of honey" in Gaelic, and back in the olden days, it was tradition for couples to spend an entire month together drinking mead – wine that's made from fermented honey. We're not saying you should lock yourselves into an Irish castle for 30 days and drink until you can't stand up, but you can use this as inspiration for planning your vacation.
There you have it – some of the best ways to add some Irish flair to your wedding. We wish you the very best of luck and hope that your wedding day is everything you want it to be!
Related posts