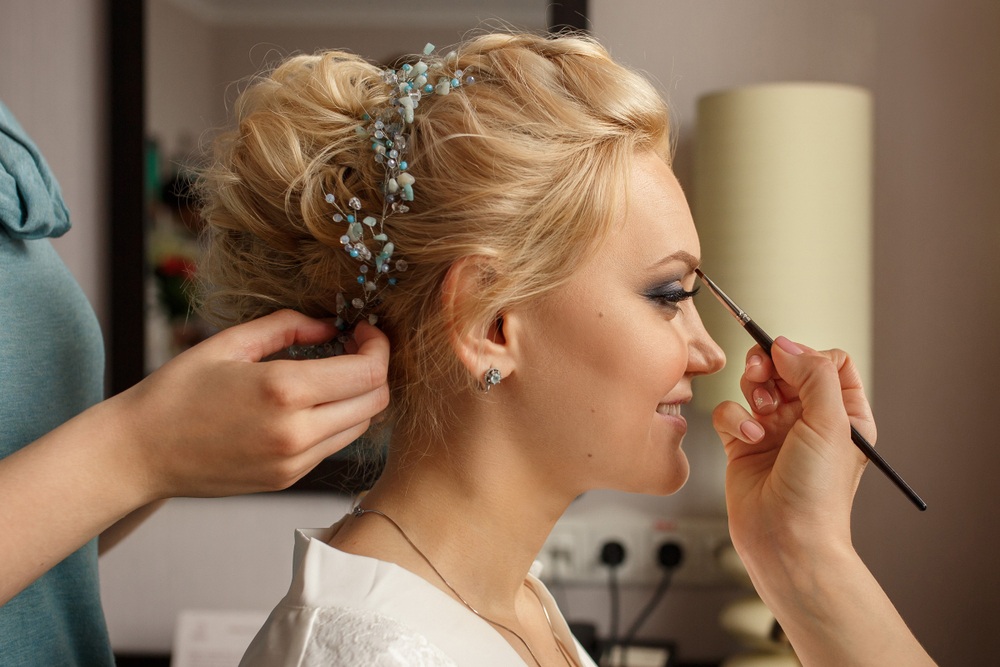 Choosing The Perfect Makeup Artist And Hair Stylist For My Wedding
Dom Croppy, 2 years ago
2 min

read
753
Now you are set to search for your perfect makeup and hair artist, what do you look out for in the person or people slated for the job?
The best way to get information on such persons is through reviews from customers (couples) so you can have a sense of how the supplier has worked at weddings before. They give you real feedback directly from the couple and can help with any other question you might have as regards your big day.
From surveys carried out on previous weddings, brides tend to love it when a makeup or hair artist and supplier avail his or herself for trials ahead of the wedding day to ensure that perfect look is gotten. Creating looks from an inspiration photo is a plus too. For other real wedding inspirations, Instagram, Pinterest, Magazines and other social media platforms is an excellent place to look.
An experienced artist can provide you with advice on what will suit you best based on the image you have in mind all ready for your big day. Informed opinion can be laid out for a bride without having to go against the brides wishes. Sharing advice as such is an act that is favoured by brides from the other side.
How To Avoid Potential Disappointment
An artist who has his or her client at heart would be eager to leave a lasting impression. Therefore, look out for artists who refuse to offer trials before the day. Such offers from an artist signal he or she is interested in giving a pleasing delivery and seeks your happiness. If you decide against a trial, the offer speaks well of the artist. This act is considered standard practice except your booking was late, and there is not enough time to your day.
Take into consideration artists who find it challenging to cater for diverse hair types or ran out of time working on hairs and makeup for previous weddings. One way to prevent disappointment from the onset is to keep communication flowing with your hair or makeup artist. Discuss different hair types, skin products and skin types and inform him or her of how many people he or she needs to get ready on that day. It allows for proper timing and calculations.
Working with professional artists who have a better idea of how long it will take to do everything for the wedding should make you comfortable to accept their advice when it comes to your wedding morning timeline. You can put into consideration hiring an additional artist if you are overly concerned about the time or holding a huge wedding. With the perfect hairstylist at your side and a Lancaster pa Dj, your wedding is sure to be the bomb.
Related posts