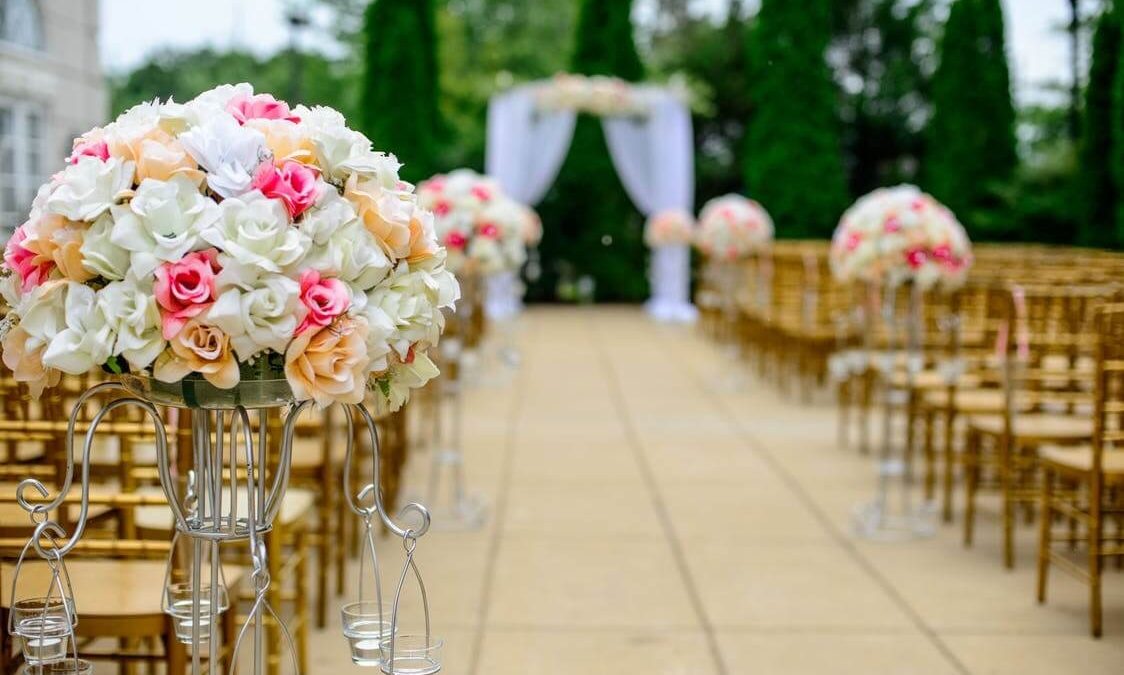 Choosing Your Wedding Venue
admin, 3 years ago
5 min

read
1221
Choosing your wedding venue is undoubtedly one of the biggest decisions you'll make as a couple (aside from getting engaged, of course!). It's a good idea to start considering your options straight away, you might already have an idea about what style of venue you'd like, but it's time to talk about what you both want for your special day. Wedding venue North Wales offers a bespoke and truly magical venue for your wedding, with private woodlands and a beautiful country estate, you can have the wedding you've always dreamed about.
The wedding venue that you choose will have a lot of knock-on implications when it comes to the rest of the wedding planning. It will determine the amount of guests you will be able to invite, the location of your wedding and of course the theme and the overall styling. It's recommended that couples spend a good portion of time sorting through potential venues because there are so many options to consider. From impressive Manor Houses or Country Estates, to creating your own funfair – there's something out there for every couple. It's simply a matter of making your own decision. 
Your Day, Do it Your Way
Firstly, you need to decide as a couple what kind of wedding you want. Then you need to come up with a set budget – with careful consideration being given to just how much you can really afford to spend on your dream wedding. Conversations about money are never fun, but having an open and honest discussion with your partner about the funds you have for your wedding is so important. You need to be clear about what you both want from the day and how this is going to fit into your budget.
Have you always dreamed of getting married in front of every single person you know? Or perhaps you'd love a more personal and intimate day, with close friends and family there to celebrate with you. Choosing a venue that can accommodate what you want from your day is the only way to make a choice you'll feel comfortable with. Writing a guest list together can help – this can show you how many people you both actually want at your wedding, and can help to narrow down venue options. 
Booking Your Venue
It's perfectly normal (and somewhat the expected norm) for couples to book their wedding venue 12-18 months in advance of the wedding; this gives plenty of time to plan every minute little detail to perfection. The bigger, more popular wedding venues up and down the country, such as Wedding Venues North Wales book up in advance during the peak, summer wedding season. So it's always best to book when you know you've found 'the one'!
That being said, if you're planning a wedding in only a couple of months, there are plenty of last minute deals and bargains to be snatched up. You might fall lucky and be able to book a date at the last minute due to a cancellation or last-minute availability. Once your wedding date is secured and you've paid the deposit, you can then move onto the fun stuff – how you're going to style it.
To make the wedding even extra special, you should have professionals taking care of the wedding bar hire for you. The bar service will add a touch of style to your wedding and the bartenders will take care of your guests with delicious cocktails.
Pick a Theme
The theme of your wedding will be directly related to the wedding venue that you've chosen. For example, you're not going to have a rustic, country-garden style interior if your venue is by the seaside. Think of how you picture your wedding and the venue should be in-keeping with the theme that you want to achieve.
If you want a glitzy and glamorous wedding, why not have a look at boutique hotels? Or perhaps it's a country, rustic styled wedding you're after – have a look at local barn style venues. If you want to fulfil your childhood dream of being a princess for the day, a country house might be right up your street. If you want everything mentioned above, why not pop a marquee in the grounds of a country house, and you've got a little bit of everything going on!
Location, Location, Location
Whether your wedding day plans involve getting married in a church and then transferring your guests to a separate reception venue, or if you plan on having your ceremony and evening reception in the same place, it'll need some logistical considerations. 
When considering wedding locations, most couples choose somewhere that is either near to where they are currently living, or a place where either the bride or groom grew up. This is very important to keep in mind if you would like a church wedding, because you will need to either still be residing with the Parish or have a family connection to that specific church.
You should also keep in mind travelling distances and times. If you are moving from one location to another, this can impact the running of your day. If your venue is a little off-the-beaten track, you don't need the stress of your guests getting in a muddle trying to find the place. 
If the wedding venue is in a rural location, what are the options for guest accommodation? You will need to know this in advance, because it is polite to include overnight options with your wedding invitations. 
Get Savvy with Your Spending
Budget is a huge factor for most couples in choosing a wedding venue. Before putting down any money for deposits, it is always worth having a conversation with the in-house wedding coordinator to see if there are any deals or offers they can gift you for choosing to go with them. Sometimes this could include giving you the bridal suite, or even some complimentary rooms. They might also be able to recommend suppliers that they have worked with previously, who could potentially offer discounts based on repeat custom from the venue. You don't know until you ask!
Visiting the venue is super important, but remember to go back and view it again after you've booked it – ideally during an Open Day or Wedding Fayre, this way you can see the place fully dressed. 
Related posts