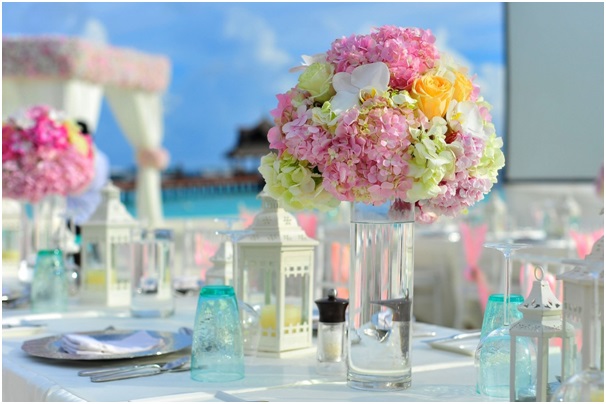 Is It Worth Hiring a Wedding Florist or Will DIY Do?
Dom Croppy, 9 months ago
3 min

read
415
Couples counseling has been around for ages, but have you ever heard of a wedding therapist? The stress-induced by planning a wedding is no joke.
The sheer amount of factors that go into what's supposed to be the perfect day of your life seem insurmountable in the beginning. There's location, theme, food, dress, seating, music, and of course, the flowers. Out of everything on the list, flowers should be the easiest to DIY, right?
The answer may not be as obvious as it seems. Keep reading to find out if it's time to contact a local wedding florist.
What Is a Wedding Florist?
A professional wedding florist is not just a master of botany, but a master of design. They are experienced in line, balance, texture, and composition when they arrange flowers. It's both an art and a science.
What Needs Flowers?
Wedding flowers go far beyond the bouquet. Bridesmaids need flowers, there's also the flower girl, and what about the centerpieces at the tables? Many brides also love adding altar arrangements and boutonnieres for the guys.
The number of flowers needed all depends on the size of the arrangement. Large bouquets and centerpieces may be up to 30 flowers, while small ones only need 10. Corsages and boutonnieres only need one to two flowers.
Where to Source Flowers
Most professional florists buy in bulk from wholesalers to save money. These places often require a vendor's license, while places open to commonfolk charge more per flower. They also have a limited selection.
The best place for a DIY bride to find flowers would be a local flower farm if there is one available in your area. One major pro about hiring a professional florist, like Helen Olivia Flowers, is that you get their connections too.
Pick Up and Conditioning
Not only do you have to find all the flowers and buy a ton for the wedding, but you have to cut and arrange them yourself. Most importantly, you have to make sure you do this at the right time to make sure they don't die before the big day.
The flowers also require conditioning, which means stripping the stems, cutting them, and placing them into sterile water. This should be done several days before the event.
Plan for Contingencies
There are inevitably going to be flower emergencies on the wedding day. Do you want to deal with this as a bride? If not, hire a wedding florist.
Companies may send the wrong order of flowers, or forget to send them at all. The flowers may be sent while still budding, or be too short for arrangements. The last thing a bride needs is to ruin her manicure by conditioning flowers at the last minute.
Is It Time to Hire a Wedding Florist?
Hiring a wedding florist is the best choice for ensuring a professional design touch to a wedding. Of course, not all couples have the budget for one. In that case, keep in mind the tips above when planning to do it yourself. To read more trending topics like this one, take a second to browse our lifestyle page.
Related posts