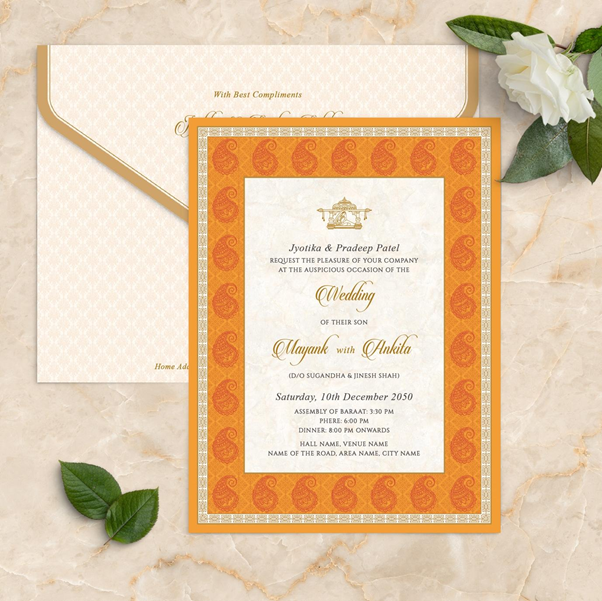 Traditional, Elegant or Funky – which invitation design should I go for?
Penny feris, 11 months ago
2 min

read
498
It's nice to see thematic Weddings. This means that all wedding related things share a similar design theme, whether we talk about events, décor, clothes, music, celebrations and last but not least, Invitations. You may not realise it, but an Indian wedding invitation design actually sets the tone for the overall Wedding Theme.
The Wedding theme begins in the mind. You will have some sort of idea of the wedding you may like to have. Small or big, traditional or contemporary, few functions or many and of course the overall experience you may like your guests to have. You will visualise them vaguely and eventually plan the details with your wedding planner.
Since wedding invitations are the first look at your celebrations, you should ideally start working with your invitation designer to see to create them. This will help you finalise what you have been visualising.
You may want a funky wedding because they look and feel fun. But if you gravitate towards a traditional design, it will make you realise that you really want a traditional wedding although your heart sings a funky tune.
On the other hand, your family may want a traditional wedding with all the elaborate rituals and all. But when it comes to the invitations, you keep on considering minimal or elegant hindu wedding cards designs. Clearly, an overdose of traditional ceremonies is not your cup of tea.
Similarly, your family may want a low key sober affair. But you keep on considering funky and lively invitation designs. It's writing on the wall that you want a "mast mast" wedding. After all, your wedding is your big day and you want it to be memorable. Isn't it.
It's not about classifying designs into traditional, elegant or funky. These are just descriptions to illustrate various design themes. The more important aspect is the underlying role of the invitation design process. It helps in knowing what will really work for you while you are planning the overall wedding theme.
Related posts