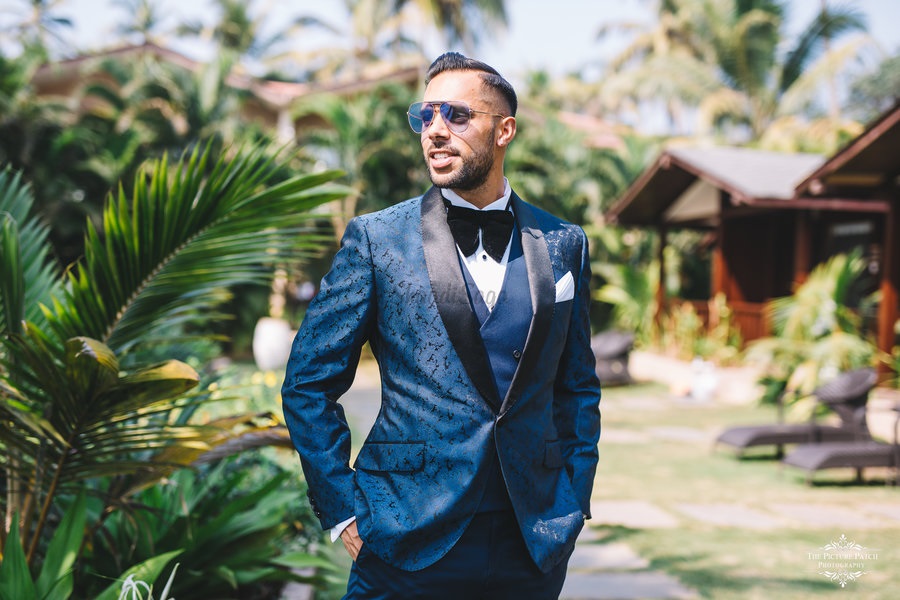 Getting The Best Wedding Suit For A Themed Or Costume Marriage
Dom Croppy, 2 years ago
2 min

read
1088
Whether it is the groom or the groomsmen, dressing up appropriately in a theme based or costume marriage can be quite a challenging task. Everyone in-between will have to wear dresses that match the theme of the wedding. This can actually be both, stressful and exciting time. this is the big day for all. As for the groom. It is the most important stage in their life that they entre into and for the groomsmen, they bid adieu to a trusty wingman. Therefore, your suit must prove the point in order to make the most out of your big day.
Simple and solid color
For a color theme-based wedding, always go for a simple and solid color suit. The good thing about it is that you will not need to buy a new suit for that matter if you already have a dark navy or a charcoal gray suit. These dark yet formal color suits are just appropriate for your wedding day, provided it is in an excellent condition. You can wear these Gentleman's Guru wedding tuxedos with a simple tie and alight-colored shirt that complements it. this will give you an understated elegance. This will not only pair with the bridal styles well but will also fit in well to reflect the importance and theme of the occasion.
Things to avoid
Whether you buy a new suit for your wedding or wear one from your wardrobe, make sure that either way, it is of high quality. Also make sure that you do not wear a suit of a specific pattern, color and cut that will distract the eye and may clash with dress and style of the bride. Always avoid formal patterns like pin-stripes because you will look like a business associate in your wedding. These types of dresses are out of place in such events. Make it a point to wear a solid or semi-solid dark suit. This will provide the most elegant look in a theme-based wedding event.
Style of bride and groom
Do not get carried away and overlook the style of the bride when you choose your wedding dress. Ideally, both styles should complement each other. Just as yours, it is also her big day as well. therefore, instead of eclipsing it, make sure your dress complements hers. Make it a point to know the color, the design and how formal her dress is and then choose yours by taking all these factors into consideration.
Related posts