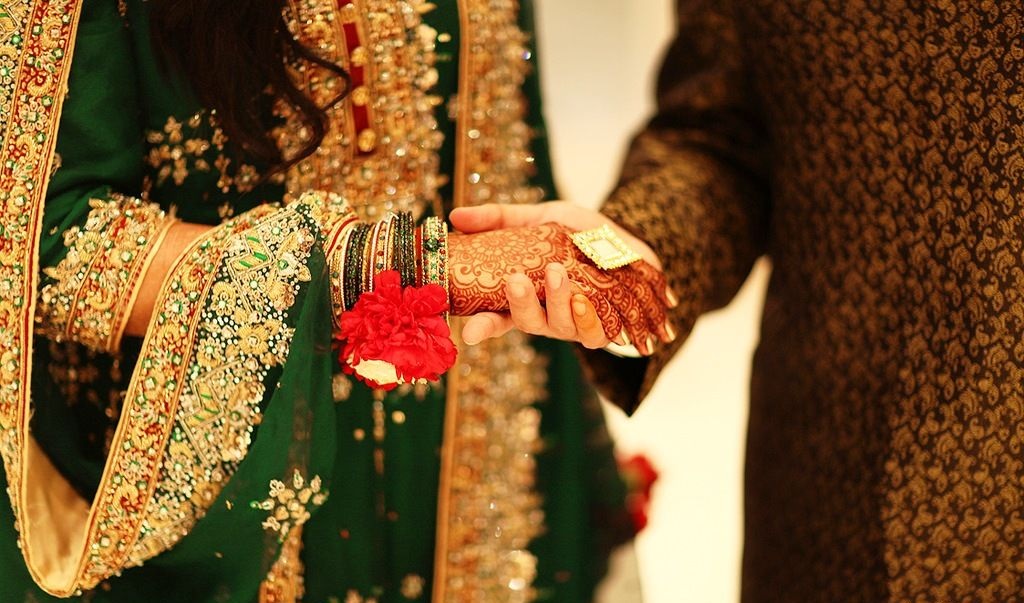 How To Plan A Muslim Wedding?
Clare Louise, 2 years ago
3 min

read
802
A wedding is an important milestone in the life of an individual. For many religions, this phase is considered transformative due to its significance in social circles. Marriage isn't just wedding vows and separate houses. It is the union of two families and a new identity as wedded couples in the society.
      This is true in a lot of religions including the Islamic faith. Muslims hold weddings regardless of scale in a religious and spiritual setting. Most of the rituals performed in an Islamic wedding are based on instructions provided in the holy book of the Quran.
      Planning A Muslim Wedding
      There are several things one ought to keep in mind when it comes to a Muslim wedding.
Finalize wedding Date: this is of course the first thing to decide upon. Most Muslims prefer the month of Shawwal to get married. However it is not mandatory to follow this, certain people have certain dates considered auspicious for marriage. Finalizing the date will help in planning further with the process.
Select venue for marriage: selecting a venue largely depends on one's budget. Make sure to enquire well in advance before booking so that in the eventuality that it is not available you have enough time for a backup plan.
Finalize wedding invitation: wedding invites are important; this is true not only in Islamic weddings but also in others. Islamic wedding cards can hold interesting designs and wordings however a common feature in Islamic wedding invites is the quotes taken from the holy Quran which is printed inside alongside the other details of the weddings.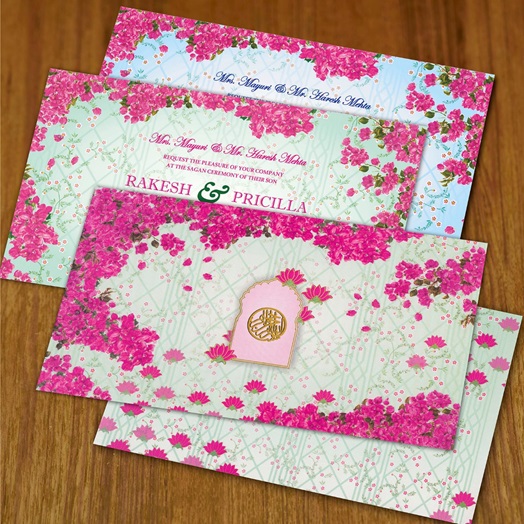 Image Resource: parekhcards.com
Finalize Photographer: you want your wedding to be remembered, thus make sure to hire the services of a qualified and trusted photographer. Ensuring the services of a photographer well before time will spare you from the last-minute hassle of it and you won't have to end up asking your friend with a DSLR to take pics instead.
The Mangni ceremony: the Magni is an engagement ceremony and is the bride and groom's public declaration of betrothal. This ritual is often conducted in the presence of close friends and families mostly.
The Mehndi ceremony: this part of the ceremony is specially reserved for the bride, who would have Mehendi drawn on their skin in intricate designs by her friends and family members. Professional Mehendi designers are often hired for this process.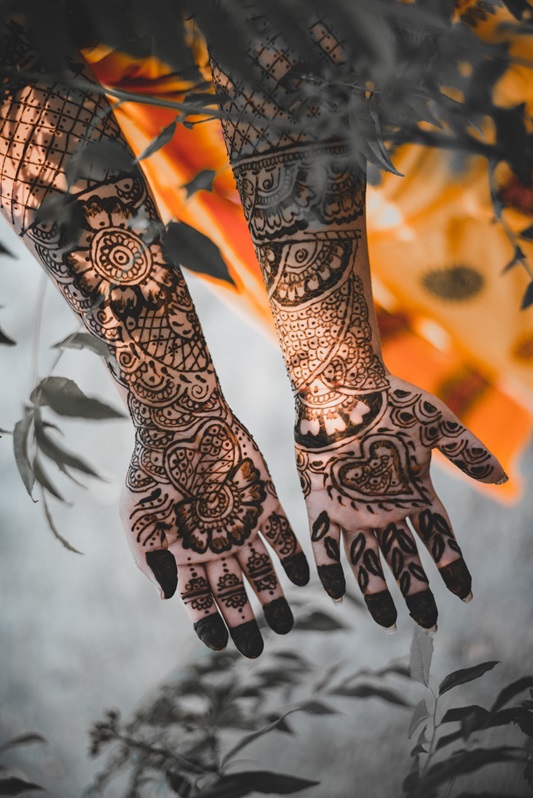 Image Resource: pexels.com
Muslim Wedding Dresses: the Muslim wedding dress is long in bright or muted colors. They are usually well decorated and embellished. Traditionally the wedding dress will also include the hijab/ head scar which is co-ordinated with the main dress. The groom often dresses up in Sherwanis that are decorated and embellished as well.
Image Resource: pexels.com
Nikah ceremony: the main marriage ceremony or Nikah is conducted by a Maulavi where prayers from the Quran would be recited and the exchange of vows will take place. After which a Nikah Namah will be conducted which is the official signing of the marriage contract with the presence of witnesses.
Agree on a Mehar: Under Muslim, Mehar is what a bride is entitled to receive from the husband in consideration of getting married. They come in the form of money or property and many grooms do offer their to-be-wed wives meher during the ceremony.
Reception: after the completion of a wedding, the guests are treated to a reception event where they would be offered food and drinks to celebrate the newly wedded couple and wish them everlasting happiness. The couple receives guests who come to congratulate them not as individuals but as a married couple for the first time in society.
What are you waiting for? Start the preparations right away!
Related posts