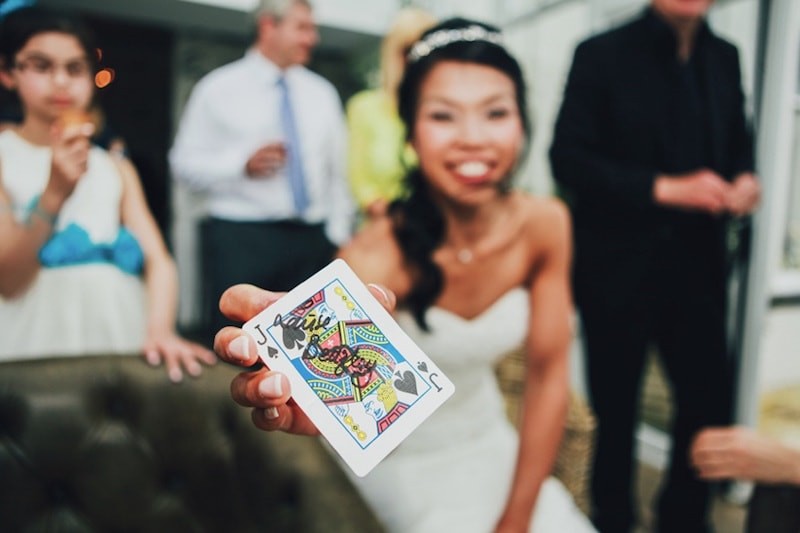 5 reasons to book a magician for your wedding
admin, 2 years ago
3 min

read
692
Magic has been entertaining people for centuries, and almost everyone finds it fascinating. Therefore, betting on a magic show on your wedding day can only be a success. Do you want to surprise your guests and give them an unforgettable memory? If you are looking for Magician for weddings, you can hire a magician online at an affordable price, with which you guarantee originality and entertainment. We tell you what are some of the reasons to bet on magic on the most special day of your life. 
Why hire a wedding magician? 
Weddings are the most demanding celebrations, nothing can go wrong. Our goal is clear, the bride and groom want to remember the most special day of their life together with their guests. And for this, we will surprise all the guests of your wedding in an original way.
Everyone will remember your wedding
The potential of magic is enormous, and it is capable of entertaining, surprising and amusing people. Everyone will remember the wedding as a magical day full of happiness, near impossible to forget something like that. It is up to the bride and grooms to choose whether to give up close magic during the cocktail party, or to delight them with a stage show for all. The show will be exciting and fun.
Attract the attention of the guests
The good side of a wedding magic show is that the guests are treated indifferently, who will also be the protagonists and will participate in that magnificent scene that will remain to be remembered. Magicians are able to hook the audience during their performance. It is important to note that humor and the ability to improvise complement a magician as the perfect artist, and we stand out for the interaction with both the bride and groom and with the guests to make them feel involved.
Adapt to any situation
And since each wedding is unique, we design and customize each show according to your celebration. Do not hesitate to contact us so that together we can see the best option to fill your big day with magic. A wedding can have unforeseen or unexpected situations, and it will also be necessary to adapt to the characteristics and space of the event. A professional wedding magician can adapt to any condition.
Create emotions
Magic allows you to create strong emotions in people. We take advantage of this to perform powerful, visual magic games, but always accompanied by laughter and humor. Our shows have been tried and tested at hundreds of weddings and guarantee success. And remember that there is always magic in a wedding, what no one expects is to feel it so closely.
Differentiate yourself
A magic show is not something you enjoy every day, so hiring this type of show will be an excellent option to differentiate yourself and turn your event into a unique experience.
So, here are the five reasons why you want to hire a wedding magician in 2021. Above all, you will hardly want to miss any opportunity to make your wedding remarkable and remembered. Adding a live magic show at your wedding will fulfill your goal.
Related posts