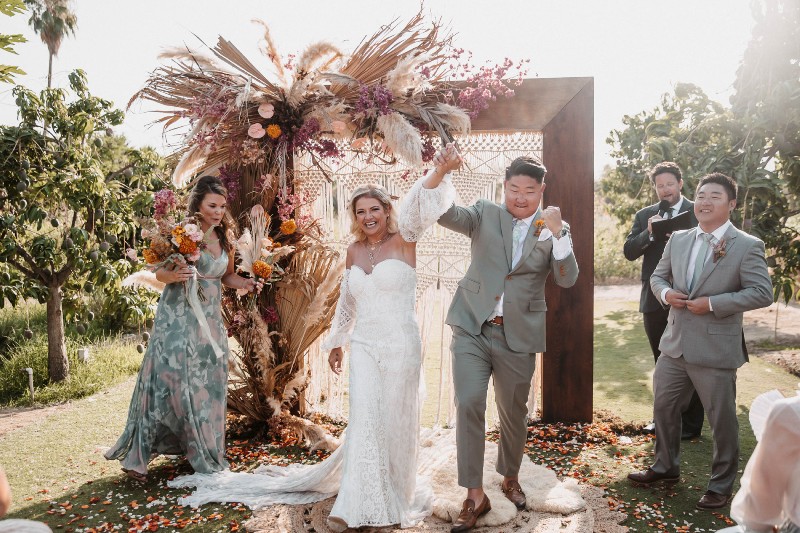 Mangoes, Music & Memories: 3 Off Beat Cabo Wedding Venues
Jerome Yuen, 2 years ago
4 min

read
616
Couples normally want their important day to be special. They want something unique so that it stands out in their memories for the rest of their lives. This is why many couples want a wedding and reception to be novel and off-beat
If you're one of those couples who want a destination wedding that's one-off, you're in the right place because we have some destinations in Los Cabos for you.
Goncanseco
Rustic, charming and historic are just some of the words that best describe Goncanseco. Imagine holding your dream wedding in a 150-year old Ford dealership complete with refurbished supermarket counters, metal and brick walls, wooden plank doors and handmade brick floors.
The venue is located in the heart of San Jose del Cabo and is a good alternative if you want a rustic wedding in a non-beachy environment. Celebrating a wedding in this venue is like partying in old town Mexico 150 more than a century ago.
The venue's rustic charm and historical facade is great for traditional themed weddings. You can opt to marry at the San Jose Church which is just a 4-minute walk away from Goncanseco and have mariachis and mojigangas play while you and your guests are ushered into the venue.
You can host a reception in their spacious warehouse and transform the area into the theme of your wedding. For instance, you can add chandeliers and rent traditional equipale chairs and side tables from them to add authentic Mexican vibes to your wedding.
Goncanseco only looks and feels old. It is actually 1600 sqm and full of modern conveniences. There are changing rooms available for guests and the wedding party, separate bride and groom quarters, a catering room and a big parking lot.
Unlike other wedding venues where there are pools and beaches, Goncanseco is an events venue. However, there are many activities to do during your wedding weekend in San Jose del Cabo.
You and your guests can explore artisanal shops, eat traditional Mexican fare at nearby restaurants or visit the San Jose Cathedral.
Many couples like to hold their destination weddings at Cabo because of the beautiful beaches. Goncanseco is near stunning remote beaches like Chileno, Santa Maria, and Vista del Arco.
Acre Baja Cabo
Acre Baja Cabo is another good choice for off-beat weddings in Cabo. Their treehouse is probably one of the most quaint features of the resort and one of the most popular especially among couples.
The resort is relaxation themed. Once you enter their premises, you immediately feel serene and calm, perfect for stressed-out brides and grooms. Aside from the treehouse, the resort also has lush outdoor spaces, gardens and an organic farm and an award-winning restaurant.
Acre Baja is a unique combination of nature, urban design with industrial elements. It is the perfect place to unwind and sip a cocktail by the pool. As an adult paradise, guests are invited to sleep and enjoy nature. The treehouses look rustic but they all have modern conveniences to make your stay as stress-free as possible.
Picture yourself starting the day with yoga classes by the mango orchard. The rest of the day can be spent with a massage, eating lunch at the private beach club, enjoying a poolside treatment at your treehouse and then winding down the day with some whale watching or shopping before finally ending the day with dinner at one of their restaurants.
El Ganzo Cabo
Couples who want an artistic atmosphere will love El Ganzo Cabo. It has an actual recording studio within the resort premises so you and your guests can record songs. There are also nightly jam sessions and film screenings available for everybody.
Located in San Jose del Cabo, the resort is a beautiful chic boutique hotel that feels like you have arrived in a tropical desert. It is a mix of bold colors, modern architecture and rustic furnishings, making it a good location for couples who live a modern and diverse lifestyle.
The hotel is an ideal beachfront retreat for a wedding weekend. You can get married with the sea on both sides while framed with palm trees. It is also an ideal resort to spend your honeymoon because their penthouse suite features stunning views of the ocean, a private balcony and a king-sized bed.
There are also many restaurants to try such as Restaurante El Ganzo for their tacos, fresh ceviche, and scallops and the Rooftop Poolside Bar to soak up ocean views while eating tempura, sashimi and ceviche.
Wrap-up
These off-beat wedding venues are amazing locations to create happy memories with your family and loved ones. Choosing a unique venue means that your wedding day is not only one of a kind but also stands out from your other memories with your significant other.
Related posts