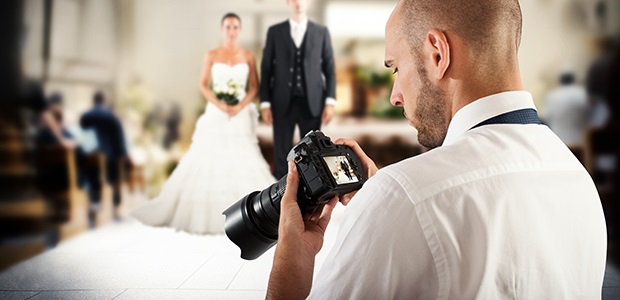 Most Difficult Things About Being a Wedding Photographer
Penny feris, 4 years ago
4 min

read
1046
An event is a fantastic day to get to be photographed. Being invited into such an essential part of your clients' lives is a great honour if you are an event photographer like Cancun Wedding Photographer, Mexico | Pixan. That's why you have a lot of work to do for your clients. You will see in all profession, there are pros and cons involved. It's a difficult job, and not everyone is cut out for it.
Today I am going to reveal some of the most difficult things about being a wedding photographer, so let's get right down to it!
Getting Started
When you try to become a wedding photographer, you'll find yourself faced with a bit of a problem. In all profession, you will face it.
First of all, you have to gain experience in wedding photography, otherwise, it will be an impossible task for you. This is especially challenging and difficult for any photographer to get around. Some will do the second shooting for an established photographer to get that experience, and others will luck out with a friend or family member willing to take a chance on them.
Another way, it takes troublesome work and determination to get that much-needed experience under your belt. And not only is it tough to get a job, but it's an incredible investment of money to get all the gear needed to do that wedding justice. These events require multiple lenses, flashes, backup gear, and heaps of batteries and memory cards, not to mention enough hard drives to back up the images correctly!
That's a lot of cash to fork out before you've even really got the business running.
Now, you can rent gear to make those first few weddings a little less costly, but if you're serious about getting into the business, you'll eventually have to make a serious investment.
Business
This one could take pretty much number 2 – 5 because there are so many aspects of the business of wedding photography that can be difficult. First off is just figuring out how to get it up and running. Then, It is your business, you quickly realize that you are responsible for all the working parts of your company.
You are now the:
Bookkeeper
Accountant
Marketing department
Graphic designer
Customer service department
Secretary…
It's you. That's not only a lot of responsibility, but a lot of learning that has to go on to figure out how to make it all run smoothly! Then there's pricing. Oh, pricing — one of the most challenging and scary parts of being any photographer.
Are you doing it right? Getting paid what you're worth?
Are you accepting prices that are working to make your business fail?
It can get more comfortable, and luckily there are resources out there to try and help you sort it out, but it's still scary and overwhelming, and the cause of many ulcers.
Mega Amounts of Work
There's a dangerous myth that floats around suggesting that they only have to work one day of the week and they make tons of cash. But they generally work a typical five day week, have meetings and engagement shoots in the evenings, and then shoot weddings on Saturdays. Yeah, mega amounts of work.
Balance
Weddings can very quickly take over your whole life. Finding time to be a person and not a wedding photographer, is tough. It can be isolating and downright exhausting to be so consumed by one thing.
Burnout isn't far behind. Without balance, it's easy to lose the passion and love for the job that is necessary to produce high-quality work.
Seasonal
It both becomes too cold in the winter or too hot in the summer, so when those months, you'll find yourself with hardly any work.No surprise that that makes it difficult to pay the bills! You can both try to make rather in the wedding season to get yourself through the rest of the year or find ways to keep bringing in money when the weddings stop. It's a big challenge. You want to be excellent at photography and great at business. You need to solve the problem of seasonality, and set prices smartly to turn a profit. You need to keep your expenses low, but your customer experience world-class.
It's easy enough to make money at wedding photography; there's always someone willing to pay $1,000 for the shoot and files.
Related posts