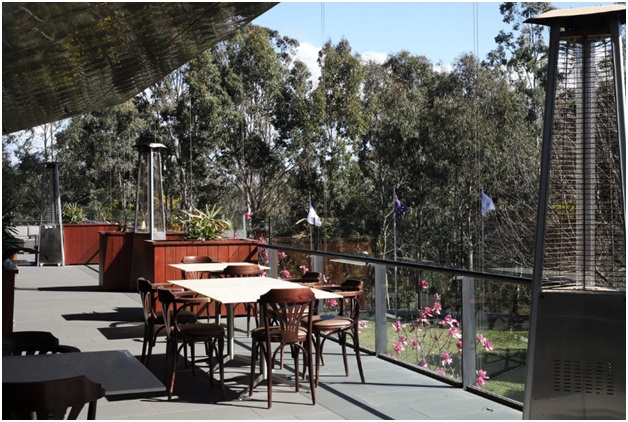 Factors You Need To Consider When Choosing a Corporate Event Venue
Dom Croppy, 1 year ago
0
3 min

read
381
The choice of venue is the most important decision you'll have to make when it comes to hosting a corporate event. Yes, the venue is as important as the cuisine. In fact, the other details of the business event cannot be arranged until the venue has been booked. It is the venue that sets the tone of the event, dictates the other choices of the party, and most importantly, influences the experiences of your guests.
When it comes to planning a corporate event, booking the venue is the first task, but it is also the most difficult one. You need to consider several factors when looking for the corporate venues in Sydney and here are the most important ones:-
Location and accessibility 
The location and accessibility of the venue are key considerations when looking for a venue. You need to find out whether the venues are centrally located, easily accessible, and has parking facilities or parking options. If valet parking is offered by the venue, check whether it is paid or complimentary.
Cost 
The cost of the corporate venues in Sydney accounts for a significant portion of your budget. However, it can consume your whole budget if you are not flexible with the date and other things. You still have to book the caterers, purchase supplies, signage, and other stuff. Weekends could be expensive and you may not book the venue. If you want to save on the venue cost, try to be flexible with the date of the event. Maybe the venue you have chosen is within your budget but not available on the date you have planned for. In such a case, you can compromise on the date. Get quotes from different event venues in Sydney for different dates. Planning ahead is the key to getting a favourable reservation rate.
Capacity and features 
Both capacity and features of the venue top the list of factors influencing an event planner's decision on venue selection. Determine whether the venue you have chosen can accommodate your guest and has all the features required for your event. Be it corporate event venues or outdoor wedding venues Sydney; explore their websites and galleries to find out the information. Touring the venue is also a good idea to learn about the capacity and features the hall has.
Availability of A/V equipment 
The quality and availability of audio and video equipment are essential if your event has presentations. While some venues have integrated A/V equipment, others give you the option to rent it from vendors at an additional cost. Either way, ensure you are covered.
Catering 
The food offered at the event can increase the uniqueness of the event. There is a myriad of food options to choose from. Consider your guests and choose a menu that has different tastes. However, the type and quality of food matters. Not all the venues allow outside catering. Check whether the event has in-house catering or you need to hire one.
Related posts