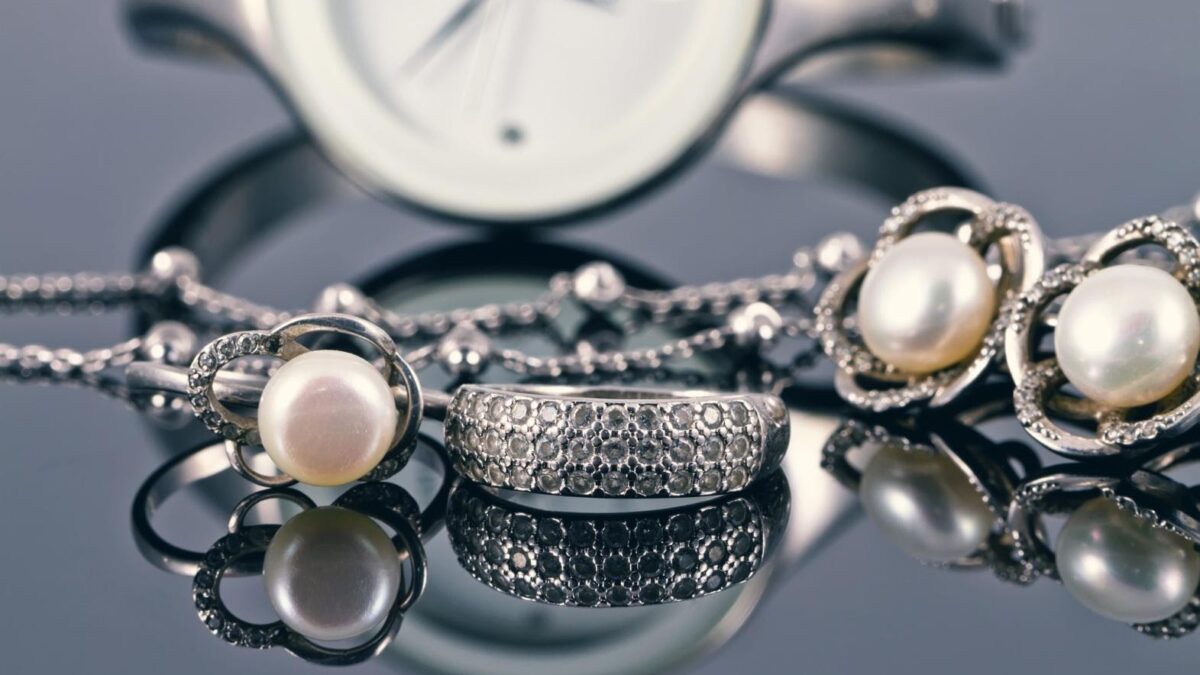 Top 5 Reasons to Gift Jewelry to Your Friends
Penny feris, 1 year ago
3 min

read
501
Valued at a whopping $278.5 billion US dollars in 2018, the size of the global jewelry market illustrates how much people love wearing jewelry.
Jewelry can function as a form of many things: expression, interests, relationships, and even wealth. Keeping these first three in mind can come in handy when you are shopping for gifts for your friends and loved ones.
In this article, we describe five reasons why you should gift jewelry to your loved ones, and why jewelry gift ideas are the perfect display of friendship!
1. There Are Lots of Different Options
Silver, gold, pearl, and gemstone jewelry are available in different jewelry styles including rings, bracelets, earrings, necklaces, and pendants.
Whether you're looking for a chunky statement necklace or dainty pearl earrings, you're sure to find something your friend will love. The options are endless!
There are also online sources you can use to help you find the best gift for your friends.
2. Jewelry Is Customizable and Personal
Jewelry can express your love and care for a relationship. For example, if your friend has a pet, a paw print necklace or name-engraved pendant shows you recognize something very significant to them.
If your friend is interested in travel or religion, a charm bracelet or pendant with one of these themes shows your support for these interests.
Gift jewelry that is based on something significant and can be represented symbolically.
3. Some Jewelry Is Timeless
Some jewelry styles have been popular for so long that they have become timeless. These pieces, which mainly include classic jewelry styles such as pearl necklaces or diamond earrings, have withstood and will continue to withstand the test of time.
These pieces can be paired with anything and enhance any outfit, making classic jewelry a great jewelry gift idea.
4. Jewelry Can Increase in Value Over Time
Another benefit of gifting jewelry to a loved one is that the value of some pieces increases over time. Rare jewelry including limited edition pieces can skyrocket in price after a couple of years of not being on the market.
One of the most popular subcategories in the jewelry market is vintage or collector's items. These make excellent jewelry gift ideas for this reason.
Alternatively, gifting a friend a current piece of jewelry that will not always be available can provide them with a valuable asset in the future.
5. Jewelry Caters to Every Price Point
Jewelry is bought and sold at every price point imaginable.
Are you shopping on a tight budget? Are you somebody who doesn't worry about the price tag when you buy something? Or, maybe you are shopping for somebody with limited financial resources, so you want to purchase something modest.
Whatever your financial situation is, you can find beautiful jewelry that caters to any price point.
Gift Jewelry to Your Loved Ones at Your Next Celebration
There are many benefits of choosing to gift jewelry to your loved ones, but the most important is that it will make them will feel appreciated. Who doesn't love to feel that?
For more information about everything else you need to know about jewelry, check out the jewelry tab of our homepage!
Related posts