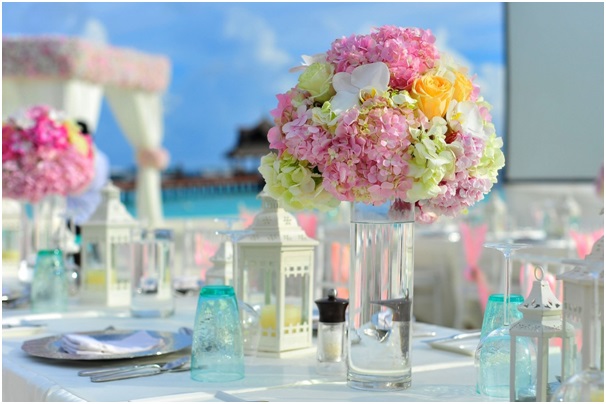 Wedding Flowers In Houston
Tom Desauza, 1 year ago
3 min

read
575
You can get the best wedding flower all from Houston Florist for your wedding as they offer a wide selection of wedding ceremony flowers, wedding Floral arrangements, Anniversary Flower, and bridal bouquets beautifully designed and arranged by experienced Wedding florist Houston. Send wedding flowers online from your florist in Houston, TX with same-day flower delivery right to your door in Houston and surrounding areas. Most of the Florist and flower shops in Houston Offer beautiful hand-arranged bouquets and fast, reliable delivery for all Orders in Houston and its surrounding area as Long as the Order is Placed early. Wedding is so beautiful just as it sounds, in bringing out the best from such lovely day flowers have always been at the focal point. The decision of choosing your wedding-day blooms might understandably feel a bit daunting but you don't need to worry because we will be giving you a hassle-free outline that will guide you in making the right choice. We've put together a comprehensive guide to the most popular wedding flowers.
SWEET PEAS(Lathyrus)
Sweet pea, comes with a rich fragrance and array of tones to suit any wedding, it comes with a firm bouquet that inspires thoughts of country weddings and delicate girliness. It is the perfect choice for Weddings and offers fresh flowers subscription Houston Texas.
ROSES
Roses come in different colors, and Arrangements and represent different meanings. Light or dusty pink petals of the rose are said to mean admiration, gentleness, and grace while the peach blooms represent sincerity and gratitude. The White roses, a popular bouquet choice, stand for purity, innocence, and youthfulness, while red roses represent love, passion, and beauty. A singular gift of rose at your wedding means a lot as roses are one of the most beloved wedding flowers. The red rose represents romance, love, and beauty, is surprisingly affordable, and is available year-round. They can also be used in wedding flowers in Houston.
HELLEBORES WEDDING FLOWERS
Hellebore wedding flowers are available in many colors such as black, purple, mauve, pink, yellow, white, and light green. Many of their blooms are also variegated with unique speckles or veining. They are available in single or double flowers as well. These unique color and texture attributes add a delightful touch to both traditional and natural bouquets and flower arrangements and make them perfect for a wedding.
LILIES OF THE VALLEY
Understanding the symbolism of flowers on different occasions is very important when making the right choice for your event, Lily of the Valley symbolizes the return of happiness. This lovely plant is known for, known for its delicate, bell-shaped flowers and lovely fragrance, is a very popular spring wedding flower. For a classic, bridal bouquet look, ask your florist to create a larger bouquet by combining several bunches of lily of the valley stems together, including the surrounding green leaves.
LILACS WEDDING FLOWERS
The Lilacs wedding flower has a unique color, that comes in both deep purple and lighter lavender, and crisp white and the flower has a wonderful, sweet fragrance and a loose, organic shape.
Other choices for your wedding are DAHLIAS, Ranunculus, ANEMONES, PEONIES, Freesia, Stephanotis, Gardenia, and much more.
Related posts